Tourism in Bhutan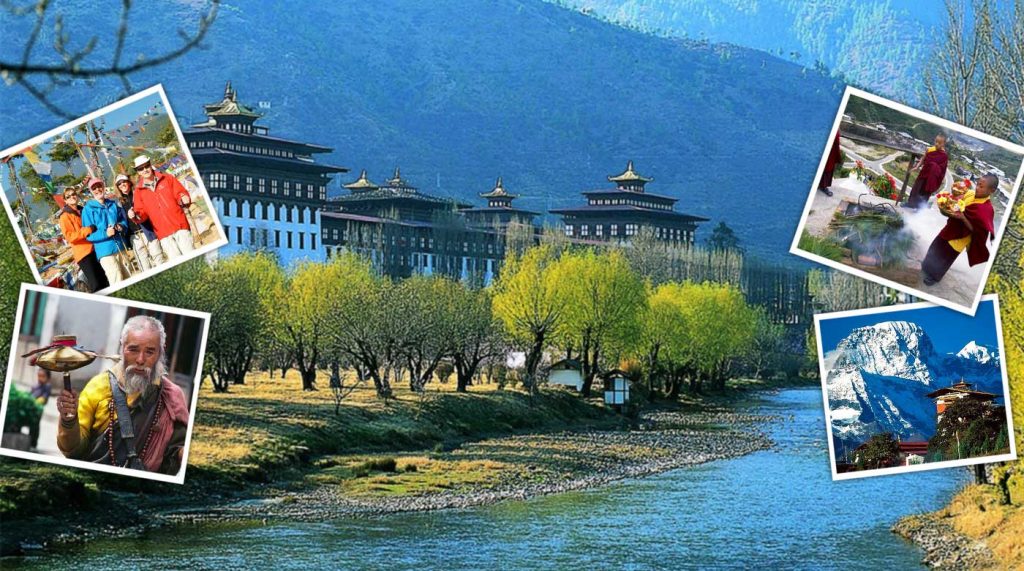 Tourism in Bhutan began in 1974, when the Government of Bhutan, in an effort to raise revenue and to promote the country's unique culture and traditions to the outside world, opened its isolated country to foreigners. In 1974, 287 tourists visited Bhutan. Since then the number of tourists visiting Bhutan has increased to 2,850 in 1992, rising dramatically to 7,158 in 1999. By the late 1980s tourism contributed over US$2 million in annual revenue. Today tourism is 2nd highest revenue contributor after Hydro Power.
Despite being open to foreigners, the government is acutely aware of the environmental impact tourists can have on Bhutan's unique and virtually unspoiled landscape and culture. Therefore tourism policy and regulation were carefully drafted with His Majesty's personal guidance based on principal concept of "High Value, Low Impact" introducing minimum must bear package cost since the beginning of the tourism in Bhutan. Today Bhutan is known among exclusive destinations topping the wish list of visitors in the world.
All tourists (group or individual) must travel on a planned, prepaid, guided package tour or custom designed travel program and the arrangements must be made through an officially approved Bhutan based tour operator like Heavenly Bhutan. Foreigners cannot travel independently in Bhutan.
Why to visit Bhutan?
There are numerous factors which are very unique to Bhutan which astonish foreigners to grow their interest of visiting Bhutan at least once in their life time. Some of the characters which are very unique to Bhutan are;
– The most farsighted Kings (leaders in the world)
– Core development policy of GNH
– More than 72.5 percent of her land is covered with forest
– The only carbon negative country in the world
– Unique tourism policy in the world
– The most peaceful country in the world
– Happiest country in the world
– The most mysterious temple so called Tiger Nest standing over thousands years on the veer rocky cliff above 900m from the valley, in the list of world must visit before you die
– The world most hospitable people are found in Bhutan, always with smile
– Honest, simplicity and zero corruption are some of the unique things which make every visitor happy
There are many uniqueness which Heavenly Bhutan team incorporates while we build the itinerary beyond our regular programs. Travel with Heavenly Bhutan, you will be treated heavenly.