Group from Philippines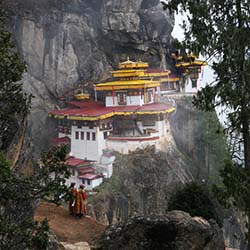 TripAdvisor: Group from Philippines
We visited Bhutan with Heavenly Bhutan Travels. Our lovely, experienced and very cheerful guide Deechen, our driver "pilot", Gadu and their "boss" Raju took us to explore the spectacular beauty of Bhutan. The beautiful vistas of rolling mountain ranges, natural landscapes and authentic traditional Bhuddist, simple way of life of the Bhutanese.
Search Your Perfect Holidays