Special Activities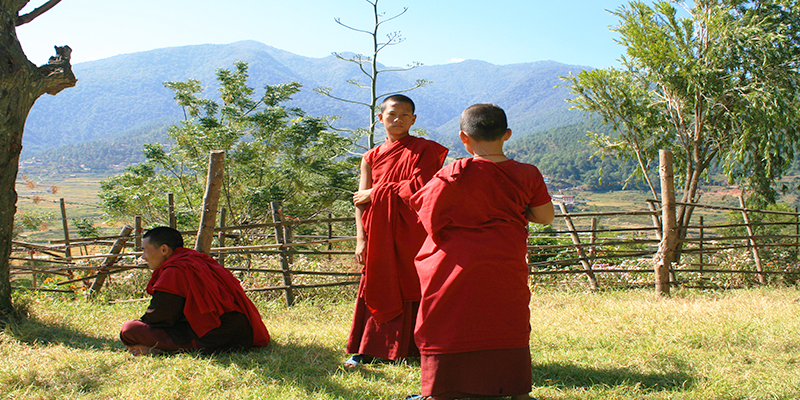 Special Activities: Special Interest Tours that Heavenly offers are of various combination of mix interest, personal wish list to extreme travel itinerary. Bhutan being Buddhist country, there are many renowned Buddhist temples, fortress carrying many unheard stories and unseen places only for those who are into beginning Buddhist practice and to advanced Buddhism. Changing tours in Bhutan and Buddhist Tour/Buddhist circuit that we offer takes through this kind of experiences and take you inside mindfulness and realization. Meditation tour in Bhutan, Yoga, Massage and Spa tours are some of them. We add other Buddhist related charming programs to make you feel extra ordinary and experience different.
Heavenly organizes special Bhutan tours for free of cost to those renowned Journalists, travel writers, travel magazine writers, news publisher, TV channels host, Over Seas Agents and those related agencies who willingly to promotes Heavenly Bhutan around the globe in exchange with free trip to Bhutan. We have certain quota for every year and if you are interested to use this facility, we request you to send your express of interest quickly, you can submit as many documents as possible to proof your profession and identity or we may ask you to sign the contract as well.
We also offer Bhutan tours and arrange accommodation and facilities for International film maker if they are interested shooting best scenes in Bhutan. Many International and national film maker are very happy and there are secret success stories behind filming in Bhutan. Film like little Buddha, Travelers and Magicians etc are most watch. Films by National Geo Channels, World Wildlife Fund and Global warming by disaster management are some of the best. Actors, actress and models from India, Thailand, Singapore and Hong Kong are visiting Bhutan often for fun and holidays in Bhutan.
Search Your Perfect Holidays