River Rafting in Bhutan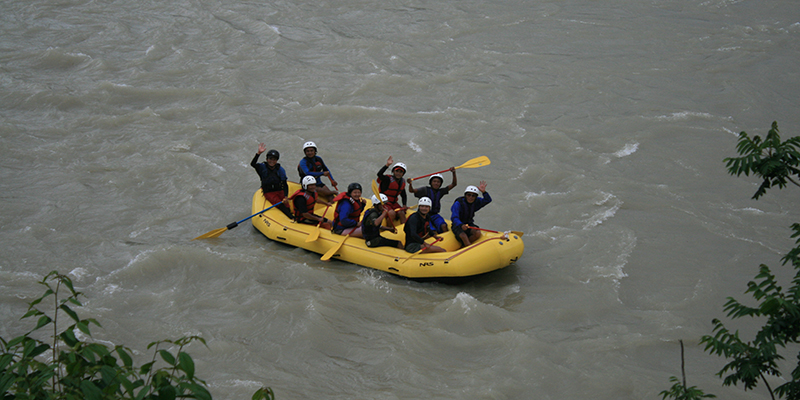 River Rafting in Bhutan: Bhutan is a small country with big mountains, many rivers and beautiful landscape. The Himalayan foothills are both the headwaters and a backdrop for many of Bhutanese rivers. Rafters and kayakers are constantly awed by the dramatic landscapes they float through. Pristine valley, classic cascading waterfalls and high-volume exciting rapids make multi-day rafting trips in Bhutan which makes the perfect combination of thrills and relaxation. Rafting trip in Bhutan is not so popular among other programs which are gaining its popularity with the opening of some of the water sport identified areas.
Punatsangchu river having grade between (Class III-V) is the longest and biggest volume river in west central region, rafting in Punatsangchu river offers big water excitement, spectacular scenery through valley of beautifully decorated fertile farm land. Rafter excitement increases as you pass by most beautiful Punakha Dzong where no one get to experience nowhere in the world.
Manas national park areas and Punatsangchu in the south will be other interesting spot for water sports beside Drangme Chu, Kurichu & Mau River. These places are still virgin and yet to open for tourist as we are lacking basic tourist facility. Visit us or write to us as these places might get open at anytime and it will be most interesting floating trip in the land of thunder dragon.
Related Packages
Search Your Perfect Holidays