Nepal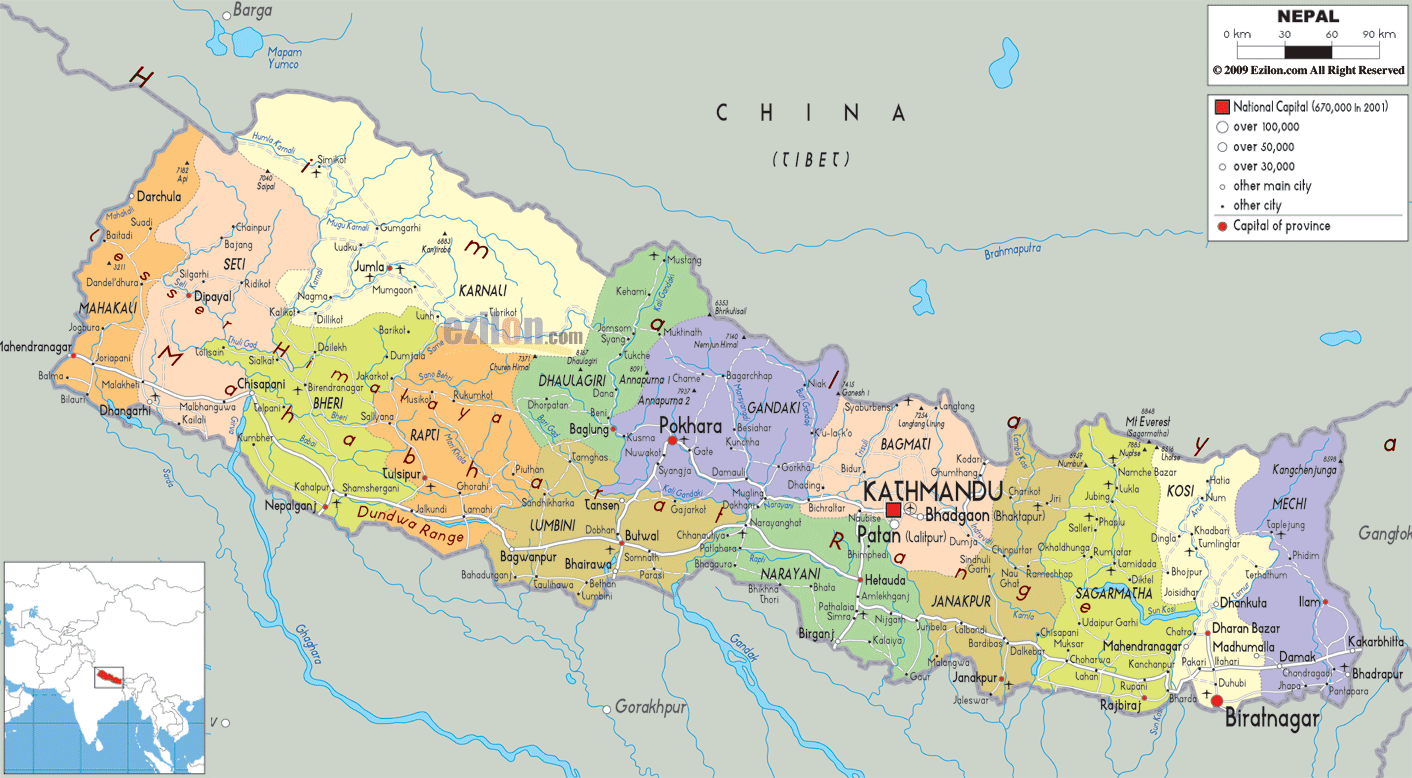 Nepal is one of the best tourist destination for leisure holidays, pilgrimage visit and adventure spots. Nepal is world famous in trekking tours as it has the world's highest peaks such as Mount Everest and eight other mountains above 8000 meters. Mountaineering, adventure tourism and ecotourism are some of the sports you do while in Nepal.
The world heritage site Lumbini, which is traditionally considered to be the birthplace of Gautama Buddha, is an important pilgrimage site. Some of the famous sightseeing of Nepal are Swayambhunath, the Monkey Temple, Durbar Square, Kasthamandap, Kumari Ghar, Kal Bhairab, Taleju Temple, Manakamana temple, Boudhanath Stupa, Krishna Mandir, Mahavihar-Golden Temple,
Nepal is very rich in culture and adventure tour. Nepal has the breathtaking Himalayas with beautiful green hills and amazing villages in the mountain, hill and terai, plain regions. The temples and Stupas are the major attraction of the culture and architecture tour in Nepal. Nepal is the home of the one-horned rhino as well as west Bengal tigers. Nepal offers many flora and fauna. Elephant ride is the best adventure trip in Nepal's National Parks to watch the wildlife.
Nepal has the second biggest river system in the world and many thundering rivers with easy rapids to really challenging white or wild rapids for the rafters. Nepal is best destination in the world. Take in the rich 2000-year history of Nepal's capital, Kathmandu, visit the birthplace of Buddha in Lumbini or track exotic local wildlife in Chitwan National Park.
Nepal being Landlocked between the soaring snow-capped peaks of the Himalayas and the marshy grasslands along the border with India, it is a country of immense natural beauty and a bounty of outdoor pleasures. Write to us, we will arrange your best trips.
Search Your Perfect Holidays