Luxury Stay in Bhutan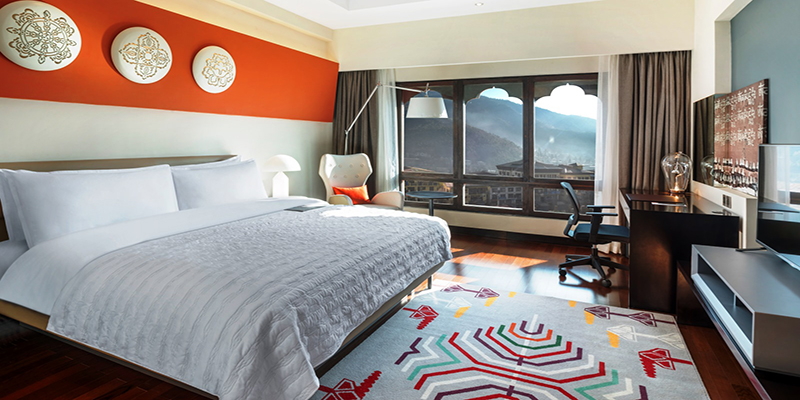 Luxury Stay in Bhutan: We also organize luxury camping, best deluxe trekking and the most beautiful and amazing helicopter services for those who want to add luxury charms for the stay in Bhutan. Scenic mountain views, flying from Thimphu to Punakha, Punakha to Jakar and even up to Trashigang are some of the most famous heli routes that we have flown the choppers. We are also into charting flights into Bhutan and organizing mountain flights based on the availability of the air-crafts. We are also expert on handling VIP holidays which is very different than normal luxury holidays that we offer under this division.
Heavenly luxury travel consultants will design best tailor made luxury holidays for your family vacation, honeymoon special, anniversary & leisure holidays. The most interesting and unique feedback we have received from our previous clients so far is "Hidden Himalayan Kingdom of Bhutan, once isolated from the rest of the world has every luxury to offer to its clients which was more than what we have actually expected." Our guests are always mesmerized and amazed by such a luxurious life and travel plan possible in hidden king of Bhutan. As mentioned in the beginning, Heavenly is different company who provides specialized personal services, for us customer is King. We offer any length of luxury holidays covering five different places or we can mix the standard of the hotels to cover more cities in order to give you different taste. Find the best way to spend your memorable holidays with us in Land of Thunder Dragon.
Related Packages
Search Your Perfect Holidays