Nub Tshonapata Trek
Duration : 12 Days
Day 01: Arrival in Paro – Thimphu (1.2 hrs).
Day 02: Thimphu sightseeing.
Day 03: Thimphu-Paro–Haa (4 hrs).
Day 04: Haa – Womji (Trek start).
Day 05: Womji – Tshonapata.
Group Size : Any Number
This is another amazing five days trekking in the west of Bhutan which takes us to the beautiful lake called Nub Tshonapata. The experience is never like before and we get to see lots of yaks and blue poppies in the region. The program is also combined with cultural sightseeing and nature walks included, beside farmhouses experience. Let's enjoy the trekking.
- US$ 40 per person visa fees
- Visa arrangement for your stay in Bhutan
- Government royalty and all the taxes
- Accommodations in best 3 star hotels on twin sharing basis, options available for cultural tour
- Trekking Gears provided (Sleeping tent, dinning tent, kitchen tent, table, chair, toilet tent, sleeping mattress-thin water proof, duffel bags)
- Trekking facilities provided (Trekking chef, helper, trek guide, horses for luggage, horsemen)
- All meals (break, lunch & dinner), options available
- Full time English speaking Heavenly Bhutan guide Trekking cum Cultural
- Private transportation and sightseeing as per the itinerary, we are flexible
- Museums and parks fees indicated in the itinerary
- Bottled drinking water throughout the journey
– Flight fares – available from Singapore, Bangkok, Delhi, Kathmandu, Kolkata and Dhaka
– Personal expenses, phone calls, laundry, shopping, etc
- Sleeping bags (-30 degree needed for comfortable sleep evening during summer as you will be sleeping in very high elevation)
- Gratitude/Tipping
- Single room supplement
- Luxury hotels/resorts available on supplement cost
- Specialized guides available on supplement cost (Language, Photography etc)
- Travel Insurance must for any trekking groups and must provide the details to our offer before the trek
- Outdoor Activities (Mountain Biking, White river rafting, Tiger Nest Horse Ride etc)
- For single person traveling alone we charge USD 40/night extra
- For two persons traveling together we charge USD 30/person/night extra
- Cancellation policy, please refer terms and conditions and trekking conditions
Day 01: Arrival in Paro – Thimphu (1.2 hrs).
On arrival in Paro international airport you will be received by HBT representative and transfer to Thimphu by private car. Check into your hotel. Delicious lunch will be served at your hotel and afternoon we will proceed for city sightseeing. Visit memorial chorten, stupa built in the memory of our late 3rd king and Buddha view point, which gives breathtaking pictures of entire Thimphu valley. We will walk down from the viewpoint to our hotel marking graceful first day in the Kingdom Bhutan. Overnight in Thimphu. Altitude 2400m.
Day 02: Thimphu sightseeing.
After our leisurely breakfast we will start our day visiting handmade paper factory, visit painting school, nearby folk heritage museum and national library. Lunch in the town, after lunch we will drive to north end of Thimphu valley and hike to Tango monastery, which is converted into Buddhist college. Evening we will explore the weekend market (Thursday to Sunday only) and some handicrafts to understand the Bhutanese arts, textiles, painting, religious artifacts and the varieties. Overnight in Thimphu.
Day 03: Thimphu-Paro–Haa (4 hrs).
Check out from the hotel and drive to Haa over the Chelela Pass at 3988m, your highest road point. When the weather permits one can view the most scared mountain in the country Mt. Jomolhari (7314m). Visit the quiet, timeless Haa valley in the evening. If time permit hike to Kilagompa nunnery, else you can do on your way back to Paro. Overnight in Haa, altitude 2000m.
Day 04: Haa – Womji (Trek start).
The trek begins with a gentle climb up the Talela Pass (3780m) through a thick forest of rhododendron and conifer. The gradual ascent continues to the yak herders' camp at Tshojo before climbing further to the Gochula pass (4200m). After this pass the trail follows a ridge and then descends gradually to your camp at Womji.
Day 05: Womji – Tshonapata.
Today's walk starts with a steep climb through juniper and rhododendron forest to the Gochhila pass (4350m), providing spectacular views of the whole Tshejala range. Continuing on to Tshejalum, you will pass several yak herders' camps and in spring the trail is carpeted with flowers. You will then aim for the Tshejala (meaning 'difficult': no elaboration required!) pass, the crossing on the ancient trade route from Haa to Tibet.
Day 06: Tshonapata Halt.
You have the opportunity today to enjoy the area around this sacred lake, visiting the yak herders'camp, see golden trout or walking on the surrounding hillsides.
Day 07: Tshonapata – Tsojo.
Sleeping Altitude: 3780m, This morning you will retrace your steps as far as Gochhila Pass before branching off on a different route over a ridge to Lake Tsojo (3780m). There will be time for a picnic lunch on the lake shore before a descent to the camp in a yak meadow in Tsojo.
Day 08: Tsojo – Haa – Paro (Trek end).
Your trail descends gradually today through juniper and rhododendron forest until you reach the Talila Pass, which you will cross to re-enter the Haa Valley. Your trek finishes here and your transport will be waiting to drive you to next destination. Overnight in Paro, altitude 2200m.
Day 09: Paro sightseeing.
The day starts with a visit to the National Museum, housed in the Ta Dzong (watchtower). Here, an intriguing collection of artifacts provide a wonderful introduction to the rich culture and heritage of the Kingdom. Just a short walk downhill lays the dominating Paro Dzong, fine example of Bhutanese historic architecture. From the Dzong, the tour crosses Nyamai Zampa, a traditional cantilever bridge, and guests are then driven to the town. Paro options include picturesque picnic spots or, perhaps, a visit to a traditional farmhouse to lunch with the family. In the afternoon, hike up to view one of Bhutan's most revered monuments, the Taktshang Goemba, more commonly referred to as the "Tiger's Nest". The four-hour trek offers spectacular views of this sacred monastery perched on a cliff face 900m above the valley floor. Overnight in Paro.
Day 10: Departure.
The tour will end today. After the breakfast, we will transfer you to the airport for your departure flight. Carry smile on your face, eyes with tears and memories unlimited. Tour staffs will bid you farewell at the airport departure gate with the quick prayer of save journey and to see you again in future.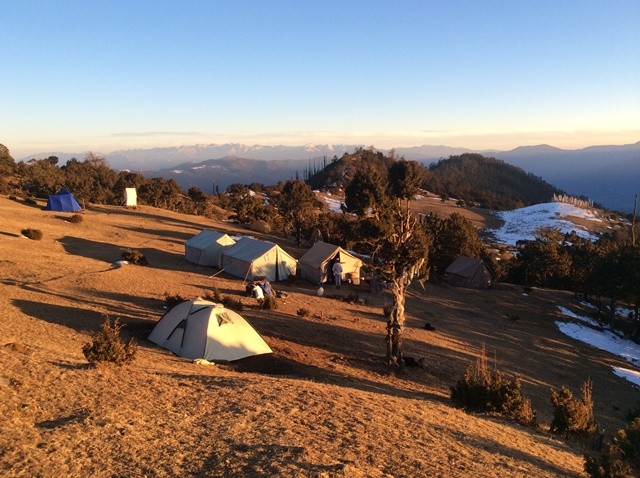 Bumdra Overnight Trekking
Duration : 7 Days
Destination : Trekking in Bhutan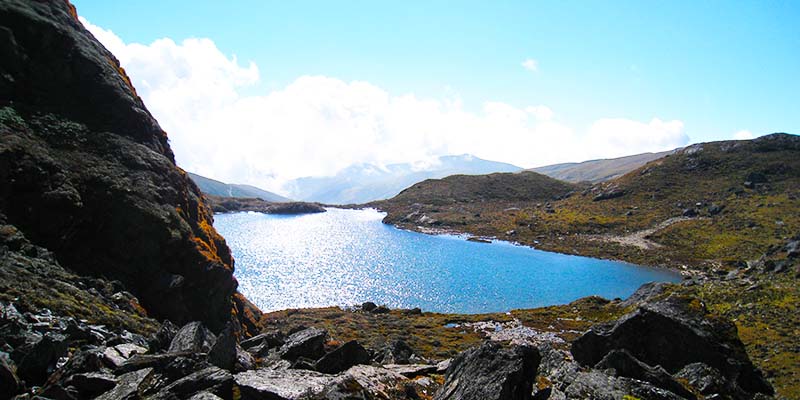 Dagala Trek-I
Duration : 8 Days
Destination : Trekking in Bhutan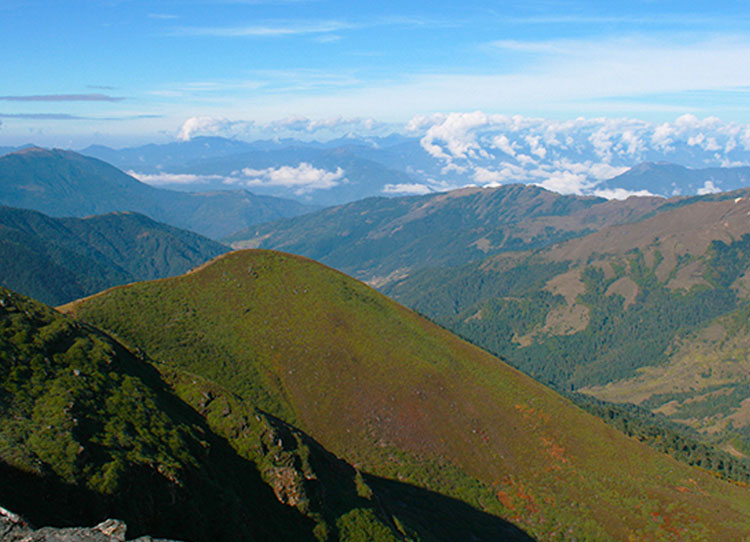 Dagala Trek-II
Duration : 10 Days
Destination : Trekking in Bhutan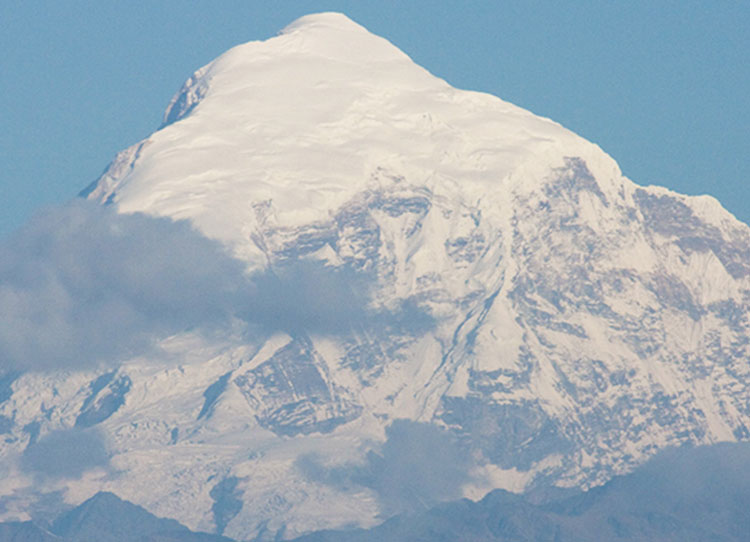 Thousand Lakes Trek
Duration : 12 Days
Destination : Trekking in Bhutan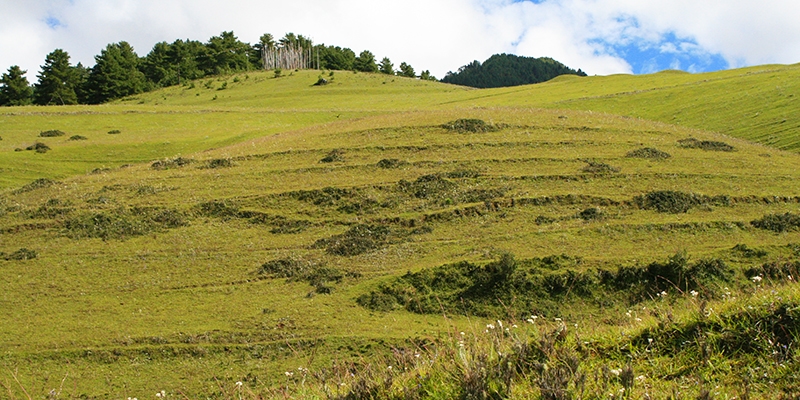 Gangtey Trek
Duration : 10 Days
Destination : Trekking in Bhutan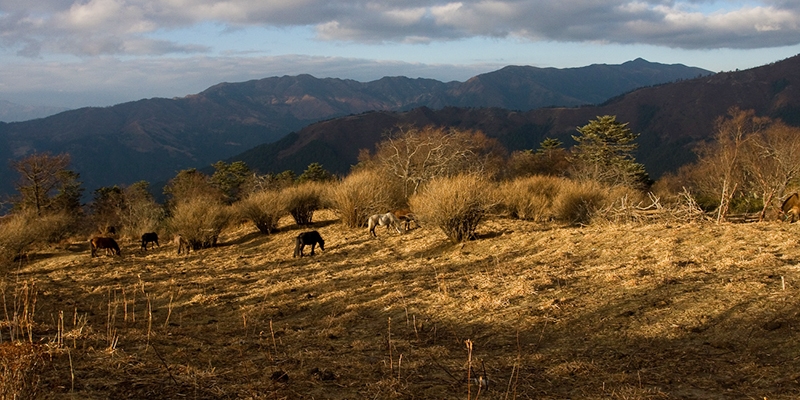 Samtegang Winter Trek
Duration : 10 Days
Destination : Trekking in Bhutan