Merak & Sakten Trek
Duration : 14 days
Day 01: Arrival in Paro – Thimphu (1 Hrs)
Day 02: Thimphu sightseeing
Day 03: Thimphu to Punakha (2.5 Hrs)
Day 04: Punakha – Paro (3.5 Hrs)
Day 06: Paro to Tashigang (fly out)
Group Size : Any Number
This is one of the beautiful six days trek in the east region of Trashigang, which takes us through the heart of remote part of Bhutan such as Merak and Sakten. We get to experience unique culture, beautiful landscape, get to meet many locals and students in their different outfit. Lets enjoy trekking in Merak and Sakten which is also community based trek.
- US$ 40 per person visa fees
- Visa arrangement for your stay in Bhutan
- Government royalty and all the taxes
- Accommodations in best 3 star hotels on twin sharing basis, options available for cultural tour
- Trekking Gears provided (Sleeping tent, dinning tent, kitchen tent, table, chair, toilet tent, sleeping mattress-thin water proof, duffel bags)
- Trekking facilities provided (Trekking chef, helper, trek guide, horses for luggage, horsemen)
- All meals (break, lunch & dinner), options available
- Full time English speaking Heavenly Bhutan guide Trekking cum Cultural
- Private transportation and sightseeing as per the itinerary, we are flexible
- Museums and parks fees indicated in the itinerary
- Bottled drinking water throughout the journey
– Flight fares – available from Singapore, Bangkok, Delhi, Kathmandu, Kolkata and Dhaka
– Personal expenses, phone calls, laundry, shopping, etc
- Sleeping bags (-30 degree needed for comfortable sleep evening during summer as you will be sleeping in very high elevation)
- Gratitude/Tipping
- Single room supplement
- Luxury hotels/resorts available on supplement cost
- Specialized guides available on supplement cost (Language, Photography etc)
- Travel Insurance must for any trekking groups and must provide the details to our offer before the trek
- Outdoor Activities (Mountain Biking, White river rafting, Tiger Nest Horse Ride etc)
- For single person traveling alone we charge USD 40/night extra
- For two persons traveling together we charge USD 30/person/night extra
- Cancellation policy, please refer terms and conditions and trekking conditions
Day 01: Arrival in Paro – Thimphu (1 Hrs)
Flight to Bhutan offers spectacular views of the world highest mountains including Mount Everest. On arrival in Paro international airport HBT representative will receive you and transfer to Thimphu, approximately an hour drive. Upon arrival we will check into the hotel, after lunch we will visit National Memorial Chorten, stupa built in the memory of late 3rd king. Further we will proceed to visit National Textile Museum, Zhorig Chusum, school where 13 different arts are practiced and learnt. We will also hop into nearby Folk Heritage Museum and perhaps time to stroll the main street for some interesting Himalayan artifacts or textiles. Overnight in Thimphu. Altitude 2400m.
Day 02: Thimphu sightseeing
After our leisurely breakfast, we will head to the north end of the valley to view Trashi Chhoe Dzong and further north to hike to Cheri Goenpa. The hike takes about 45 mins one way to reach the temple and trail passes through beautiful cantilever bridge and forest creating the chance to see birds and wild animals' sometime. This is the monastery where the first monastic body was established in the Kingdom. Back in town to explore some of the remaining site like traditional paper making center, takin's mini zoo and weaving centre. Overnight in Thimphu
Day 03: Thimphu to Punakha (2.5 Hrs)
We will checkout from the hotel and drive to Punakha over Dochula pass at 3050m. If the weather permits we can enjoy a spectacular view of the highest mountains of Bhutan at a site that stretches almost 180 degrees. After our packaged lunch we will visit Punakha Dzong (fortress) which houses the most elaborated temple in the country. One can also visit Souvenir making center and evening hike to Khamsum Yulay Namgyal Chorten, which will take about 45 mins to reach on the top, evening back to the nearby Amankora Lodge which belongs to royal once. Soak yourself with the warm hospitality of international standard of hotel in the tiny Himalayan kingdom. Overnight in Punakha. Altitude 1350m.
Day 04: Punakha – Paro (3.5 Hrs)
After our leisurely breakfast, we will hike to Chimi Lhakhang, temple of fertility which is associates with religious arts of phallus and after descending back down from Dochula, we will follow our way back up the dramatic Wang Chu and Paro Chu river valleys, before crossing through Paro town towards the north end of the valley. Here, set in a pine forest, you will find the Amankora lodge and its spa. We take an opportunity for a quick stroll to the nearby ruins Dzong. Evenings enjoy the facility of aman soaking yourself in to culture, spa or perhaps enjoy the Bhutanese movies that aman provides. Overnight in Paro. Altitude 2200m.
Day 05: Paro sightseeing
The day starts with a visit to the National Museum, housed in the Ta Dzong (watchtower). Here, an intriguing collection of artifacts provide a wonderful introduction to the rich culture and heritage of the Kingdom. Just a short walk downhill lays the dominating Paro Dzong, fine example of Bhutanese historic architecture. From the Dzong, the tour crosses Nyamai Zampa, a traditional cantilever bridge, and guests are then driven to the town. Paro options include picturesque picnic spots or, perhaps, a visit to a traditional farmhouse to lunch with the family. In the afternoon, hike up to view one of Bhutan's most revered monuments, the Taktshang Goemba, more commonly referred to as the "Tiger's Nest". The four-hour trek offers spectacular views of this sacred monastery perched on a cliff face 900m above the valley floor. Overnight in Paro
Day 06: Paro to Tashigang (fly out)
After our breakfast transfer to Paro airport for your flight to Trashigang, eastern most district of Bhutan. On arrival at Yanphula, you will be received by our representative and transfer to your hotel at Trashigang. The drive will bypass Sherabtse College, country's first and oldest college when it started few decays ago. Evening we will relax at our hotel and explore the little Tashigang town, meeting nomadic people from Merak and Sakten. Overnight in Trashigang. Altitude 1400m.
Day 07: Ranjung –Chaling – Damnongchu (Trek start). Distance: 15k, walking time: 7h, sleeping altitude: 3088m.
The trek to Merak will start from Chaling and the feeder road goes up to Chaling from Rangjung. The feeder road from Rangjung to Chaling is about 15 kms which takes about 1 hour by car. The first halt will be at Damnongchu. Damnongchu camping area is located after Mindrula which lies about 10,880ft above sea level.
Day 08: Damnongchu – Merak. Distance: 11k, walking time: 5h, sleeping altitude: 3500m.
The trail from Damnongchu to Merak goes along the river bank with gradual ups and downs. The final stretch is a very gentle incline after which you enter Merak village. The campsite, located before the village, has spectacular views of the nearby mountains and the village. There is also a guesthouse where tourists can stay if they choose not to camp.
Day 09: Merak – Miksa Teng. Distance: 19k, walking time: 7.5h, sleeping altitude: 2865m.
The trek from Merak to Miksa Teng is of medium difficulty. It will pass through the beautiful Nagchungla pass. Right after the Nagchungla pass descend, the trek is mostly along the river and there is a small climb before reaching the village of Sakteng. The campsite is located in a clearing surrounded by rhododendron trees. It is beautiful when the flowers are in full bloom.
Day 10: Miksa Ten – Sakten. Distance: 10k. walking time: 3.5h, sleeping altitude: 3000m
Trek to Sakteng from Miksa Teng is easy making your way through beautiful woods with a short climb before reaching Sakteng but it is not very difficult. If lucky, trekkers may be able to spot a red panda among the trees. The Sakteng campsite is located on the outskirts of the village. Sakteng also offers trekkers the option of spending the night in a guesthouse instead of camping.
Day 11: Sakten – Jyongkhar Teng. Distance: 16k, walking time: 7.5h, sleeping altitude: 1860m.
Sakteng to Jyonkhar Teng trek is an easy trek compared to the previous treks. It is mostly downhill and walking on a plain path. Some trekkers can also make it to Phongmay or Radhi but a halt in Jyonkhar Teng is recommended. Jyonkhar village is located few minutes walk from the campsite. Jyonkhar also has a community school. Jyonkhar Teng campsite is located near a river.
Day 12: Jyongkhar Teng – Phongmay/Radhi/-Ranjung (Trek end. Distance: 13k, walking time: 5h,sleeping altitude: 1980m.
Phongmay and Radhi has many attractions and beautiful villages in these two places. Radhi, popularly known as the 'Rice Bowl" of the east is also popular for wool textiles called Bura weaving. After the trek we will relax in our hotel. Overnight in Ranjung/Tashigang.
Day 13: Tashigang – Samdrup Jongkhar (6 hrs).
The journey from Trashigang to the plains of Samdrup Jongkhar is picturesque and breathtaking. The drive is mostly through the deep forest, small curves and few little villages. The drive ends with a view of the plains of India and descending in the warm plains of Bhutan India boarder town. Overnight in Samdrup Jongkhar.
Day 14: Departure.
The tour will end today. After the breakfast, we will transfer you to the Bhutan main date for departure to Guwahati, Assam. Carry smile on your face, eyes with tears and memories unlimited. Tour staffs will bid you farewell at the border gate with the quick prayer of save journey and to see you again in future.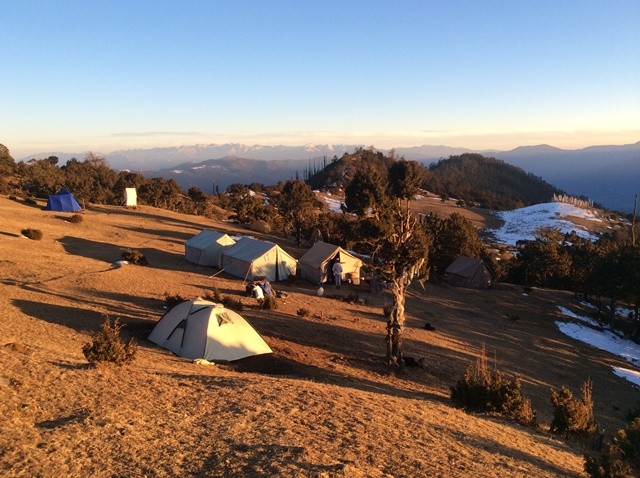 Bumdra Overnight Trekking
Duration : 7 Days
Destination : Trekking in Bhutan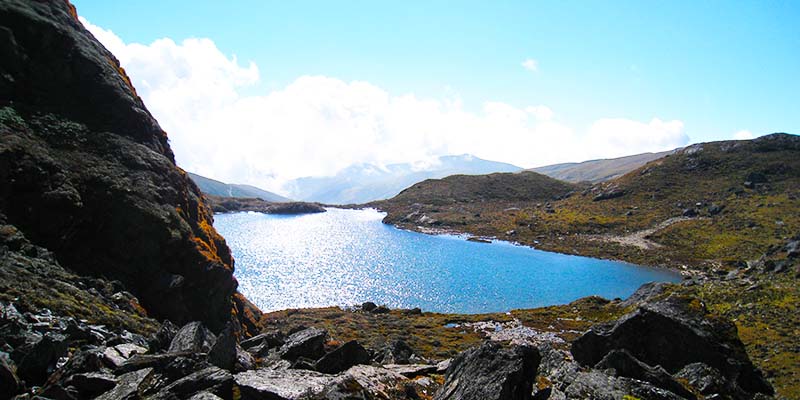 Dagala Trek-I
Duration : 8 Days
Destination : Trekking in Bhutan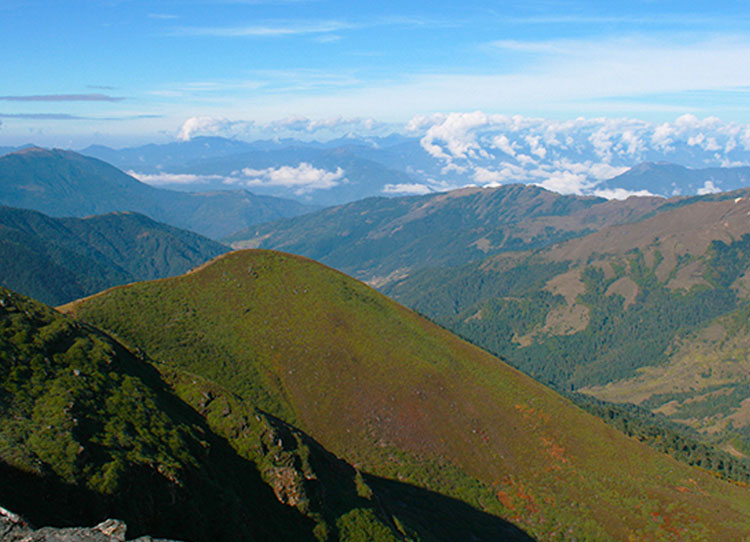 Dagala Trek-II
Duration : 10 Days
Destination : Trekking in Bhutan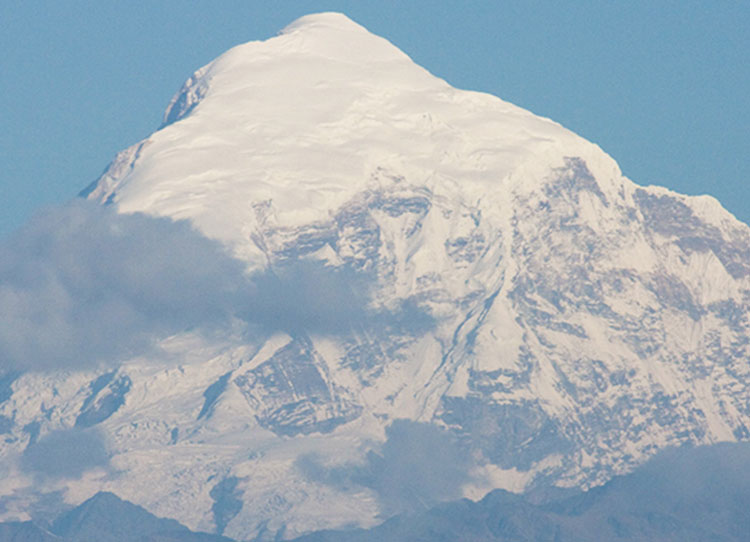 Thousand Lakes Trek
Duration : 12 Days
Destination : Trekking in Bhutan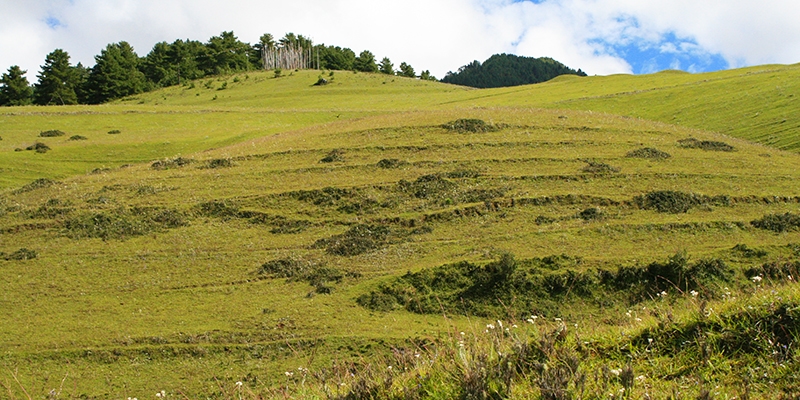 Gangtey Trek
Duration : 10 Days
Destination : Trekking in Bhutan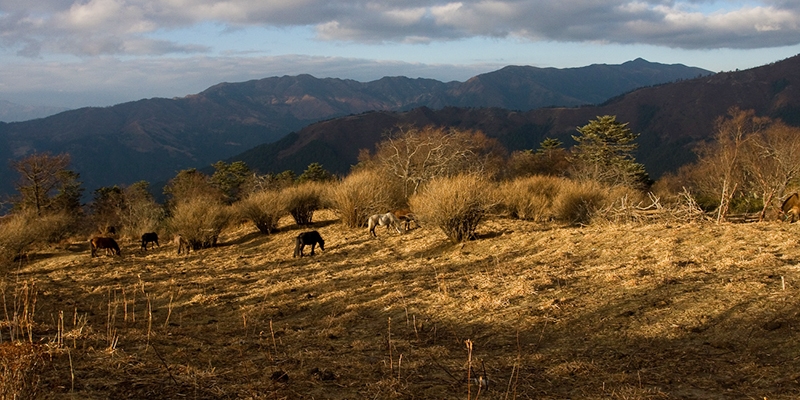 Samtegang Winter Trek
Duration : 10 Days
Destination : Trekking in Bhutan