Gangtey Trek
Duration : 10 Days
-Three full days treking in black mountian range -Valley of rhododendron included -Village walk & interaction with locals -Famour Tiger Nest Temple Hike -Sightseeing of all famous Tourist sights -Bhutanese Arts/Painting -Interaction with Monks -Picnic lunch at River bank -Archery match in local dress -Bhutanese cuisine at farmhouse -Soak in hot stone bath
Group Size : Three persons or more for traveling in specific months, check the packages.
Places: 1N Thimphu, 1N Punakha, 2N Phobjikha, 2N Gangtey Trek, 1N Wangdue, 2N Paro
——————————————————-
Day 01- Thimphu – Arrival, hotel check-in, Weekend Market, Tashichho Dzong, Explore City
Day 02- Punakha – Folk Heritage, Arts and Craft, Memorial Chorten, Buddha Viewpoint, Dochula
Day 03- Phobjikha – Punakha Dzong, Suspension Bridge, Gangtey Gompa, Gangtey Trail
Day 04- Phobjikha- Explore the valley of rhododendron and black necked cranes
Day 05- Gangtey Trek – Phobjikha-Gogona Trek starts, 15km, 7hrs
Day 06- Gangtey Trek –Gogona-Khotokha, 16km, 7hrs
Day 07- Gangtey Trek –Khotokha-Teke Zampa Trek ends, 12km, 6hrs
Day 08- Paro- Chimi Lhakhang, Paro Dzong, Ta Dzong, Kyichu Lhakhang, Outdoor Activities
Day 09- Paro- Tiger Nest Temple, hot stone bath at farmhouse
Day 10- Departure from Paro Airport
Important Note: Duration and sightseeing can be customized based on your holiday period, budget and interest. Write to HBT to check more on this.
Travel Between: June to August & December to February
Single Person: US$ 2200, total net for this itinerary
Two Persons: US$ 2110, per person, total net for this itinerary
Three Persons or more: US$ 1840, per person, total net for this itinerary

Travel Between: March to May & September to November
Single Person: US$ 2650, total net for this itinerary
Two Persons: US$ 2560, per person, total net for this itinerary
Three Persons or more: US$ 2290, per person, total net for this itinerary

Cost Inclusions
– US$ 40 per person visa fees
– Visa & trek permit arrangement for your stay in Bhutan
– Government SDF and all the taxes
– Accommodations in best rated hotels on twin sharing
– Trekking Gears (Sleeping tent, dinning tent, kitchen tent, table, chair, toilet tent, sleeping mattress-thin water proof, duffel bags, sleeping bag-not hygienic)
– Trekking facilities (Trekking chef, helper, trek guide, horses for luggage, horsemen)
– All meals (breakfast, lunch & dinner), we offer best restaurants
– English speaking Heavenly Bhutan's licensed trekking guide
– Private transfers and sightseeing as per the itinerary, imported vehicles only
– Entrance, museums and park fees indicated in the itinerary
– Bottled drinking water throughout the journey
– Wearing traditional dress and playing archery in Paro
– Farmhouse visit/meals with local family can be organized
Cost Exclusions
– Flight fares – available flights from Singapore, Bangkok, Delhi, Kathmandu, Kolkata, Dhaka
– Personal expenses, phone calls, laundry, shopping, etc
– Sleeping bags (-30 degree needed for comfortable sleep, for hygienic reason must bring your own)
– Gratitude/Tipping (expected but not compulsory)
– Single room supplement for hotel stay only
– Luxury hotels/resorts available on supplement cost
– Language speaking guide available on additional cost
– Travel and medical insurance, Heavenly Bhutan can help you- must for trekking persons
– Extra Cost Activities (cycling, motor bike, river rafting, horse ride, hotstone bath etc)
– Check out cancellation policy before booking the trip
– Bank wire Incidental charges US$ 25

Notes:
The cost is valid for all nationals and booking open for any dates before 31-December, 2020
Trekking can be customized based on your interest, time and budget.
Day 01: Arrival in Paro to Thimphu (1.5 Hr)
Fly on the wings of Dragon to international airport in Paro, Bhutan. On a clear day, the panoramic views of the Himalaya are sensational, including Mt. Everest (if you are flying from Delhi and Kathmandu), but particularly exciting is the approach through the Bhutanese foothills and the landing, including a few steep turns to land at the tiny airstrip of Paro. On arrival in Paro you will be received by Heavenly Bhutan team by offering welcome scarfs and transferred to Thimphu by private vehicle. Depending on your arrival time, we can proceed for city sightseeing or relax in the hotel. If time permits, visit weekend market (Thu-Sun). Vegetable vendors from different pockets of the country come to sell their products. In the evening we will explore the city by walk or visit Tashichho Dzong, which houses throne room of His Majesty the King. Overnight in Thimphu, altitude 2400m
Day 02: Thimphu sightseeing to Punakha (2.5 Hr)
After the breakfast, visit folk heritage houses to understand the life style of Bhutanese at rural community, visit School of Arts and crafts (closed on Sundays, government holidays) students are taught 13 different arts that takes over 4 year to graduate from the training school. Drive pass by memorial chorten built in memory of late 3rd King. Visit Buddha viewpoint, world largest sitting Buddha. After lunch, drive to Punakha over the most beautiful Dochula pass 3150m. Candle like 108 Druk Wangyel Chortens built over the pass gives amazing photo stop. On clear day, you can enjoy spectacular view of the highest mountains of Bhutan at a sight that stretches almost 180 degrees. After the break, continue scenic downhill drive. Overnight in Punakha, altitude 1350m
Day 03: Punakha to Phobjikha (3 Hr)
After our breakfast, visit the most beautiful Punakha Dzong, showcase the finest example of the arts and crafts of Bhutan. Enjoy the walks on the suspension bridge over Male River, said to be the longest of its kind in Bhutan. Later escape to valley of black necked cranes and rhododendron forest Phobjikha, often called as Gantey. Stop over at Wangdue to see ruins of Wangdue fortress which is under construction. Our scenic drive through the belt of Wangdue into Phobjikha gives amazing drive. Cross the beautiful Pelela range to enter into the valley. Visit between May to Jun is greeted with beautiful rhododendron and November to February gives the chance to see the world rare bird black necked cranes. On arrival, visit Gangtey Gompa, the oldest and largest monastery. From the temple, take beautiful downhill gangtey trail talk for two hours, walk not recommended for rainy days. Depending on time, visit crane center, house of information about world rare bird, black necked cranes. Overnight in Phobjikha, altitude 2900m
Day 04: Phobjikha, Soak in the Nature
After our breakfast, enjoy the day in the nature. Phobjikha is heavenly valley, where you can be so close to nature, you can simply switched off the phone for a day and enjoy the meditation and yoga with HBT guide, we will take you to best places. Overnight in Phobjikha
Day 05: Phobjikha- Gogona(Trek starts), Distance: 15km, 7 hours
Start of the Gangtey trek. The trail winds up on a slow climb through meadows and fields and then ascends the Tselela pass (3,400m). From the pass, the trail descends gradually for some time through forests of juniper, bamboo, magnolia and rhododendrons until our camp on the outskirts of Gogona village
Day 06: Gogona-Khotokha, Distance: 16km, 7 hours
The trail winds up gently above Gogona village, climbing into a forest of fir, oak, spruce, rhododendron, cypress and juniper. A long and gradual climb leads to Shobjula pass (3,400m). Later the path leads down to a wide valley of Khotokha, a summer place of people of Sha region of Wangduephodrang district
Day 07: Khotokha-Teke Zam-Wangdue (Trek ends), Distance: 12km, 6 hours
A short climb takes you to the Tashila pass at 2800m. From the pass, it is all the way downhill, through dense rhododendrons, magnolias, ferns and dwarf bamboo. Experts claim this stretch of the trek is one of the finest bird watching areas in Bhutan, with rarities such as the Great Pied Horn Bill. We will be met by our transport at Teke Zam and driven to our hotel in Wangdue. Check into the hotels and relax. Overnight in Wangude
Day 08: Wangdue-Paro (4 Hrs)
After our breakfast, take a hike to Chimi Lhakhang, temple of fertility. Further, retrace the drive back to Paro via Dochula and Thimphu. In Paro, visit 17th century Paro Dzong and Ta Dzong unique national museum having master piece of various collections. Visit 8th century Kyichu Lhakhang and enjoy outdoor activities wearing Gho/kira, play archery at HBT outdoor center. Overnight in Paro, altitude 2200m
Day 09: Paro sightseeing
After our breakfast, drive to the base of trekking point, from here you will hike to Taktsang Monastery or often called Tiger Nest Temple, which is built around a cave in which Guru Rimpoche (also known as Guru Padmasambhava) meditated. The eighth century old monastery is perched on a rock overlooking a sheer drop and clings seemingly impossible to a cliff at 900m above the valley floor. Tiger Nest Temple is considered, one of the must visit places around the world before we die. The hike is almost 2 hours, uphill at 30 to 40 degree inclined for an average trekker however it might take full day for some depending on your pace. First of half of the hike pulls up to cafeteria feels never ending however from the half point due to magical structure at your close sight, you are energized to push further. You actually feel very near, push yourself little further you are at the feet of the Tiger Nest, filled with joys and happiness never like before. And on the way back, you can run down, its easy always. After the trek, since you will be totally exhausted you will end the day with perfect hot stone bath with dinner at the farmhouse. You will save for going expensive massage and enjoy the traditional therapy bath. Enjoy the heavenly services. Overnight in Paro
Day 10: End of the tour in Kingdom of Happiness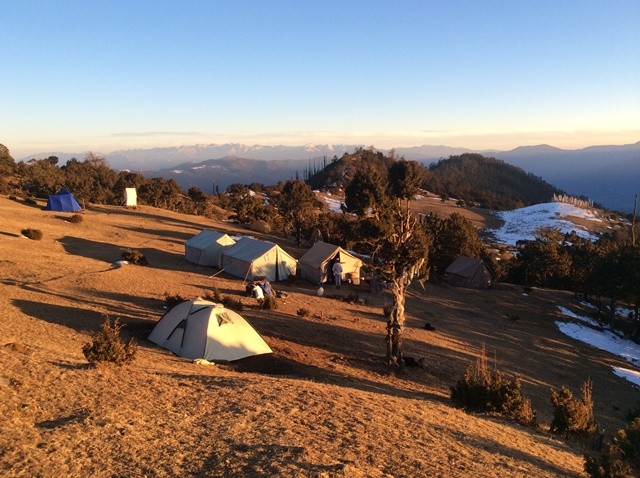 Bumdra Overnight Trekking
Duration : 7 Days
Destination : Trekking in Bhutan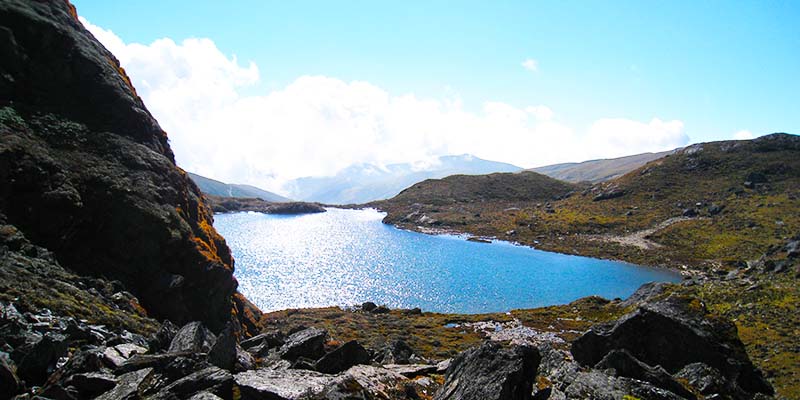 Dagala Trek-I
Duration : 8 Days
Destination : Trekking in Bhutan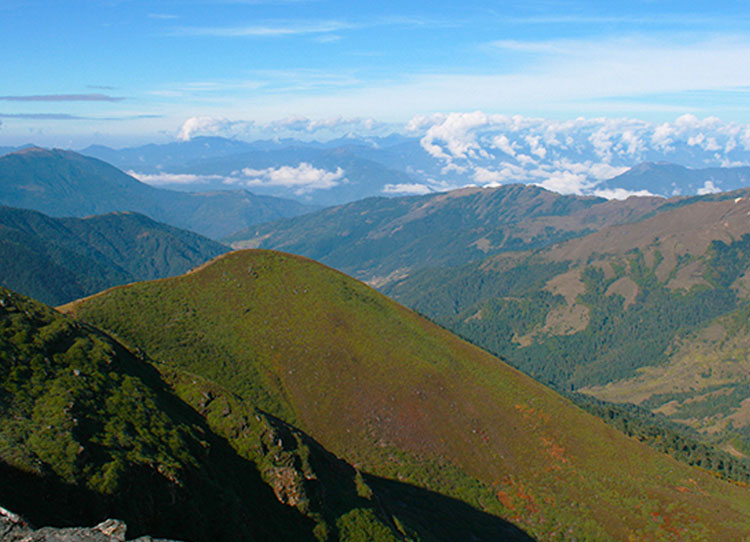 Dagala Trek-II
Duration : 10 Days
Destination : Trekking in Bhutan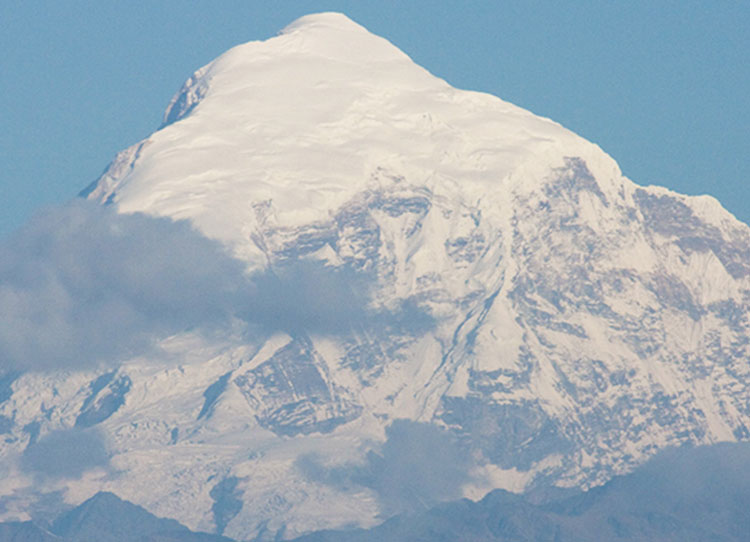 Thousand Lakes Trek
Duration : 12 Days
Destination : Trekking in Bhutan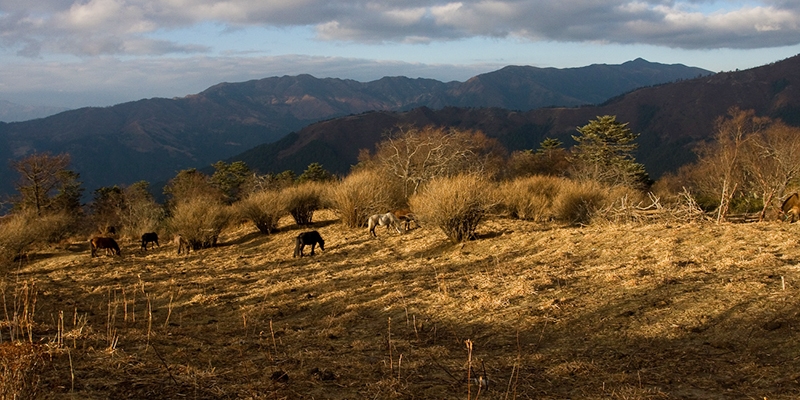 Samtegang Winter Trek
Duration : 10 Days
Destination : Trekking in Bhutan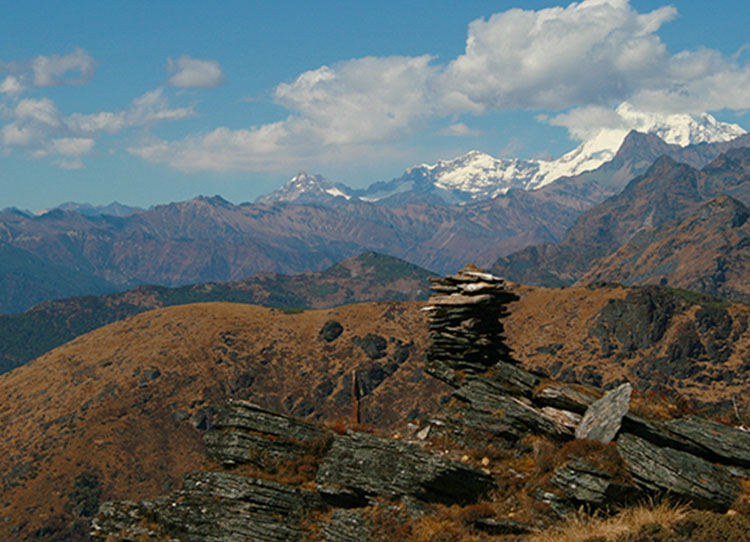 Druk Path Trek
Duration : 12 Days
Destination : Trekking in Bhutan