Bumthang Cultural Trek
Duration : 12 Days
Day 01: Arrival in Paro – Thimphu (1.2 hrs).
Day 02: Thimphu sightseeing.
Day 03: Thimphu – Punakha (2.5 hrs)
Day 04: Punakha – Trongsa (5 hrs).
Day 05: Trongsa – Jakar (3 hrs).
Day 06: Jakar sightseeing.
Group Size : Any number, above cost is based on 3 pax and above travelling together
This is three days trekking in Bumthang (central) Bhutan which is one of the best in the region. The route takes us through the valleys of rhododendrons and some of the yak herder's villages. If you wish to stay longer in Bhutan, this is the best recommended trekking in Bhutan beside Bumthang Cultural Trek.
– US$ 40 per person visa fees
– Visa arrangement for your stay in Bhutan
– Government royalty and all the taxes
– Accommodations in best 3 star hotels on twin sharing basis, options available for cultural tour
– Trekking Gears provided (Sleeping tent, dinning tent, kitchen tent, table, chair, toilet tent, sleeping mattress-thin water proof, duffel bags)
– Trekking facilities provided (Trekking chef, helper, trek guide, horses for luggage, horsemen)
– All meals (break, lunch & dinner), options available
– Full time English speaking Heavenly Bhutan guide Trekking cum Cultural
– Private transportation and sightseeing as per the itinerary, we are flexible
– Museums and parks fees indicated in the itinerary
– Bottled drinking water throughout the journey
– Flight fares – available from Singapore, Bangkok, Delhi, Kathmandu, Kolkata and Dhaka
– Personal expenses, phone calls, laundry, shopping, etc
– Sleeping bags (-30 degree needed for comfortable sleep evening during summer as you will be sleeping in very high elevation)
– Gratitude/Tipping
– Single room supplement
– Luxury hotels/resorts available on supplement cost
– Specialized guides available on supplement cost (Language, Photography etc)
– Travel Insurance must for any trekking groups and must provide the details to our offer before the trek
– Outdoor Activities (Mountain Biking, White river rafting, Tiger Nest Horse Ride etc)
– For single person traveling alone we charge USD 40/night extra
– For two persons traveling together we charge USD 30/person/night extra
– Cancellation policy, please refer terms and conditions and trekking conditions
Day 01: Arrival in Paro – Thimphu (1.2 hrs).
Flight to Paro offers panoramic views of the highest mountains of the world and other Himalayan peaks, including the sacred Mt. Chomolhari and Mt. Jichudrakey in Bhutan are simply awesome. On arrival in Paro you will be received by HBT representative and transfer to Thimphu by private car. Thimphu is capital city of Bhutan. On arrival, check into your hotel. In the afternoon, we will visit Memorial Chorten built in the memory of our late 3rd king and further drive to Buddha viewpoint to visit largest Buddha statue in the world. Evening relax at your hotel or explore the charming city. HBT office will assign someone to meet you for dinner. Overnight in Thimphu, altitude 2400m
Day 02: Thimphu sightseeing.
After our leisurely breakfast, we will explore city more, visit Changgangkha Lhakhang, Takin's mini Zoo, Painting school, national library, folk heritage museum, textile museum and handmade paper factory are some of the sightseeing that you can see in Thimphu. In the evening we will visit Tashichho Dzong, fortress which houses the throne room of His Majesty the king and summer resident for central monk body. Overnight in Thimphu
Day 03: Thimphu – Punakha (2.5 hrs)
We will checkout from the hotel and drive to Punakha over Dochula pass at 3050m. If the weather permits we can enjoy a spectacular view of the highest mountains of Bhutan at a site that stretches almost 180 degrees. After our packaged lunch we will visit Punakha Dzong (fortress) which houses the most elaborated temple in the country. One can also visit Souvenir making center and evening hike to Khamsum Yulay Namgyal Chorten, which will take about 45 mins to reach on the top, evening back to the nearby Amankora Lodge. Soak yourself with the mix cultural land of the tiny Himalayan kingdom. Overnight in Punakha. Altitude 1350m.
Day 04: Punakha – Trongsa (5 hrs).
Check out of the hotel and visit Chimi Lhakhang on foot, the temple of fertility associated with religious art of phallus. En route visit Wangdi town and continue to Trongsa over Pelela pass at 3300m. Visit amazing Trongsa Dzong on arrival. Fortress which used to rule enter kingdom and homes of royals. Evening relax in your hotel or take a stroll. Overnight in Trongsa, altitude 2200m.
Day 05: Trongsa – Jakar (3 hrs).
After our leisurely breakfast, we will check out from the hotel and visit watch town recently converted into Trongsa Museum. En-route we will stop at weaving center, which is famous in the region. Evening we will explore the tiny Jakar town. Overnight in Jakar. Altitude 2650m.
Day 06: Jakar sightseeing.
Visit Jampay Lakhang, the one of the first 2 Buddhist temples built in the country. This is the home of the naked dance that is still performed annually. Visit the Kurjey Temple, the site where Bhutan's royals are cremated. One can either walk cross the suspension bridge and visit the village of Parar and Tamshing or drive there. End your day with a walk passing by the Swiss farm. Evening stroll in Jakar town and try some local pancakes and noodles. Overnight in Jakar.
Day 07: Jakar – Thangbi-Ngalathang (Trek start) Distance: 10km, walking time: 4 hrs.
Trek from the Tokto Zampa through the villages and fields, it is gradual and almost flat land, the trail is all stony, you can't escape the stones or drive along the dirt road to Ngala Thang. Camp at Ngala Thang, altitude 2800m.
Day 08: Ngalathang – Takhung. Distance: 14km, walking time: 7hrs.
Initially the trail is through the field and villages, over the small hill and down the stream through the forest of Pine, Cider and Oak, after 2nd stream the trail starts climbing through the dwarf bamboos, tall bamboos, old trees with spanish mosses (lichen) hanging down making the environment cold and sunless and it is muddy in some of the places finally through the rhododendron forest with a steep climb to the Phephela Pass (3360m), from here the trail is all down through the more thicker forest and finally a white gate of chorten welcome us for a flatter trial with dwarf bamboos and Pine forest. Your pack luch will be served either at the pass or at the chorten. Today's camp will be at Takhung or near Tang.
Day 09: Takhung – Tang – Jakar (Trek end) Distance: 6km, walking time: 2hrs.
Morning after the breakfasts we will l see off our trekking staffs and drive to Tang to visit Tang museum and villager and kids moving around. En-route, we will stop at Mebartsho, the burning lake to offer the prayers for the rest of the journey. Further we will drive to Jakar to spend the night at hotel. Overnight in Jakar, altitude 2650m
Day 10: Jakar – Paro (fly out).
After the breakfast, our staff will drop you at the domestic airport and catch you on the very next time. On arrival in Paro, HBT team will receive you and transfer to your hotel. Flight from Bumthangh to Paro offers spectacular views of the northern Himalayas. Alter in the afternoon, we will visit National Museum, which has rich history of Bhutan exhibited in the 17th century. The Paro Dzong, a massive fortress built in the 17th century now houses the monastic body. A lovely stroll downhill from the Dzong over an old cantilever bridge wraps up an eventful day. Overnight in Paro, altitude 2200m
Day 11: Paro sightseeing.
After our delicious breakfast, our team will receive you and transfer to north end of Paro valley and hike to Tiger Nest Temple. Tiger nest is renowned temple in the Buddhist world which ceilings on the vertical cliff 900m above the valley floor. The hike will take about two hours to reach to the top and will warm us for the trekking next day. En-route drive to visit historical drukgyel ruin Dzong and kichu temple praying to bless us for the rest of the journey. Overnight in Paro
Day 12: Departure.
The tour will end today morning after boarding your flight to back home, you will carry smile on your face, eyes full of tears and memories unlimited. Say goodbye to our staffs at the airport with the prayers of save journey and to see you again in future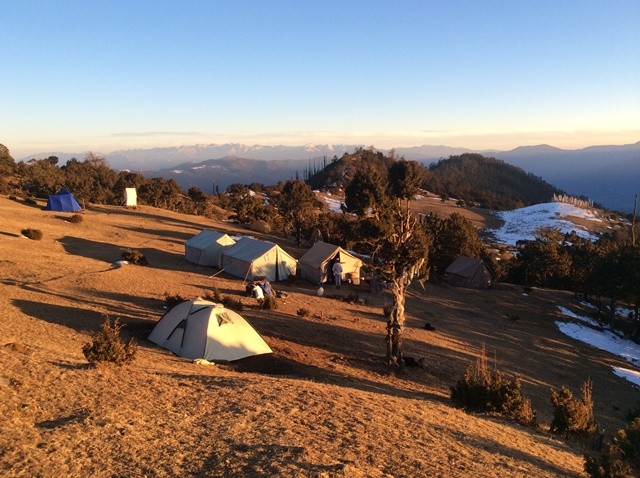 Bumdra Overnight Trekking
Duration : 7 Days
Destination : Trekking in Bhutan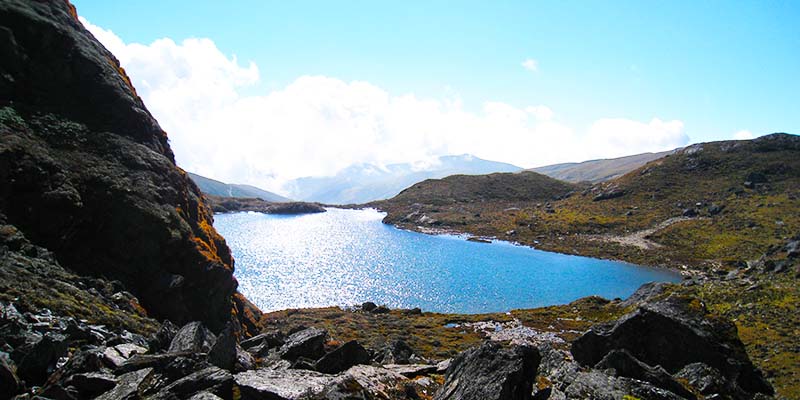 Dagala Trek-I
Duration : 8 Days
Destination : Trekking in Bhutan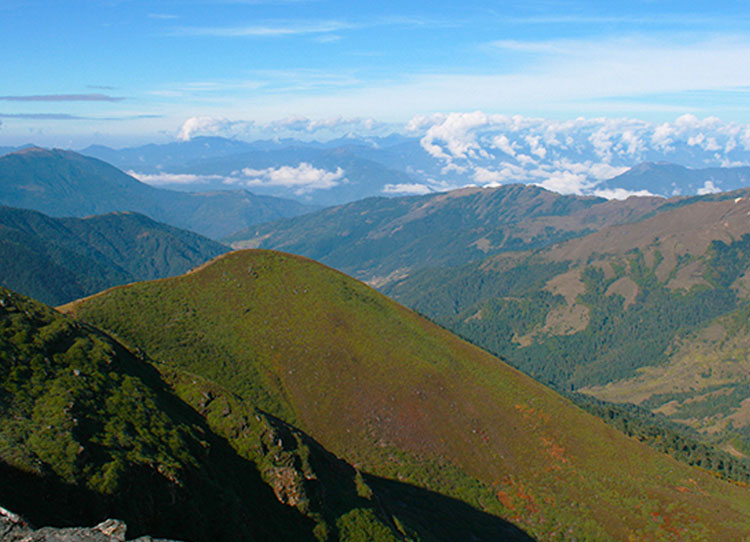 Dagala Trek-II
Duration : 10 Days
Destination : Trekking in Bhutan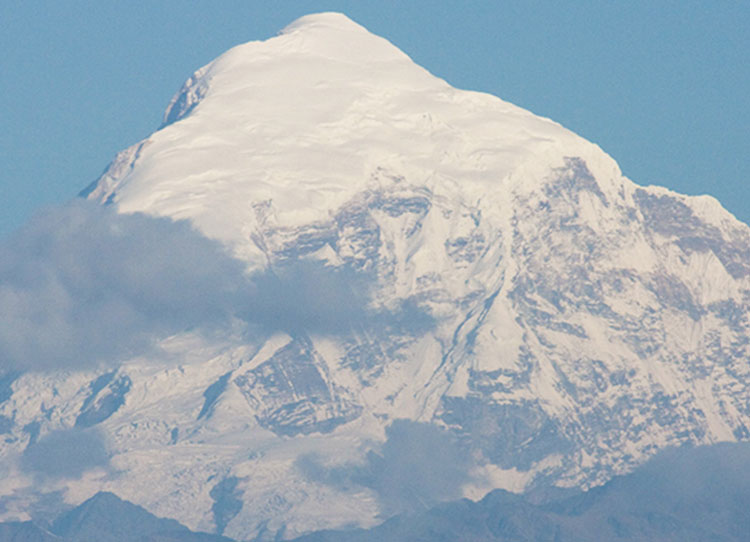 Thousand Lakes Trek
Duration : 12 Days
Destination : Trekking in Bhutan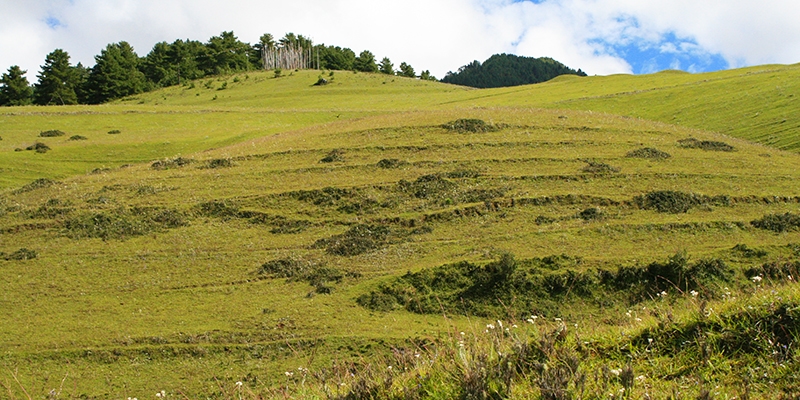 Gangtey Trek
Duration : 10 Days
Destination : Trekking in Bhutan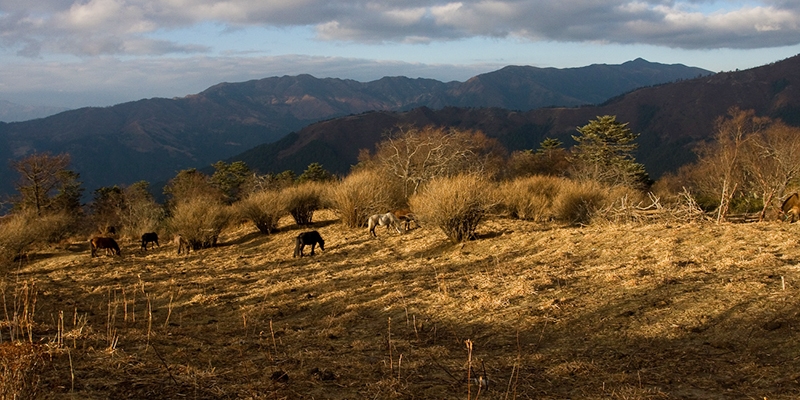 Samtegang Winter Trek
Duration : 10 Days
Destination : Trekking in Bhutan